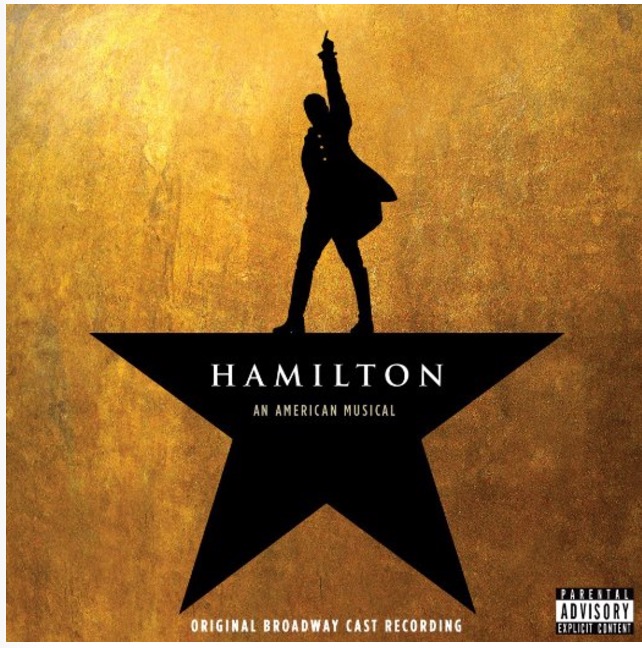 At the airport, while on a vacation from performing in his hit Broadway show In the Heights, Lin-Manuel Miranda bought and read a copy of Alexander Hamilton by Ron Chernow, a biography of Alexander Hamilton. After finishing the first couple of chapters, Miranda quickly began envisioning the life of Hamilton as a musical and researched whether or not a stage musical of his life had been created; a play of Hamilton's story had been done on Broadway in 1917, starring George Arliss as Alexander Hamilton.
Upon Miranda's discovery he began a project entitled The Hamilton Mixtape. On May 12, 2009, Miranda was invited to perform music from In the Heights at the White House Evening of Poetry, Music and the Spoken Word. Instead, he performed the first song from The Hamilton Mixtape, a rough version of what would later become "Alexander Hamilton," Hamilton's opening number. He spent a year after that working on "My Shot", another early number from the show.
Miranda performed in a workshop production of the show, then titled The Hamilton Mixtape, at the Vassar Reading Festival on July 27, 2013. The workshop production was directed by Thomas Kail and musically directed by Alex Lacamoire. The workshop consisted of the entirety of the first act of the show and three songs from the second act. The workshop was accompanied by Lacamoire on the piano.
Of the original workshop cast, only three principal cast members played in the Off-Broadway production: Miranda, Daveed Diggs, and Christopher Jackson. Most of the original Off-Broadway cast moved to Broadway, except Brian d'Arcy James, who was replaced by Jonathan Groff as King George III.
"Hamilton" – which transferred to Broadway following a sold-out run at The Public Theater in NYC – is the acclaimed new musical about the scrappy young immigrant Alexander Hamilton, the $10 Founding Father who forever changed America with his revolutionary ideas and actions. During his life cut too short, he served as George Washington's chief aide, was the first Treasury Secretary of the United States, a loving husband and father, despised by his fellow Founding Fathers, and shot to death by Aaron Burr in a legendary duel.
The "HAMILTON (ORIGINAL BROADWAY CAST RECORDING)" is executive produced by Ahmir "Questlove" Thompson and Tariq "Black Thought" Trotter, founding members of the Grammy Award winning hip-hop band, The Roots. "HAMILTON" has book, music and lyrics by Tony and Grammy Award-winning composer Lin Manuel Miranda, who also plays the title role. The musical is directed by Thomas Kail, with choreography by Andy Blankenbuehler and music direction and orchestrations by Alex Lacamoire.
---