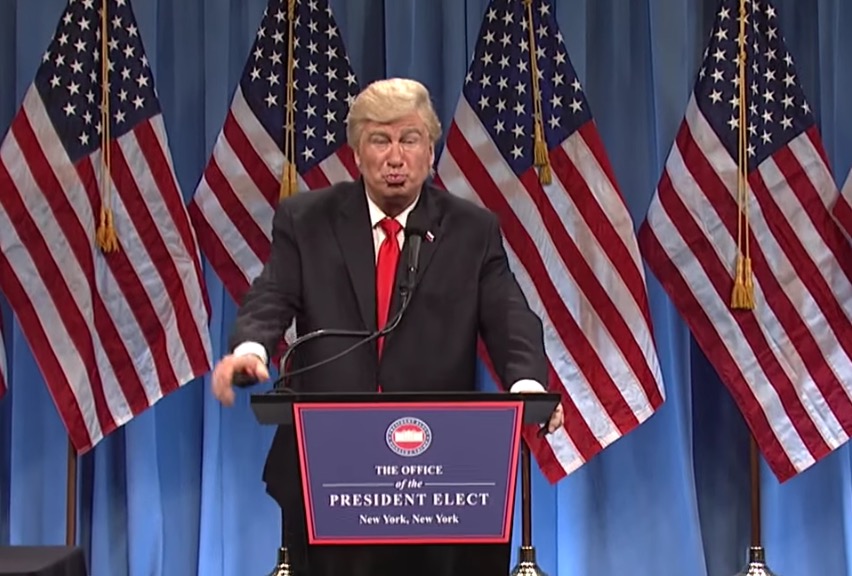 Well, there is a great number of people, just like yours truly, who enjoy watching Alec Baldwin impersonating Donald J. Trump on Saturday Night Live (SNL). Add to this the numerous marches that happened just yesterday all over the world, even in countries where Trump is not their president, and many in this country say, "This is not my President." Add to this my usually un-confrontational wife who insists on flying a multicolored flag in our driveway for the next four years as a display not only of love, family, respect, and kindness but resistance to the President's views of this country.
The point I am trying to make is a very welcomed rise of resistance, political engagement, taking interest in matters that involve the well-being of others, the protection of civil rights, and the profound belief that men are created equal, that they are endowed by their Creator with certain unalienable Rights, that among these are Life, Liberty and the pursuit of Happiness.
We all hope that SNL and Alec Baldwin will continue their funny poking at the 45th President of the United States of America as an expression of freedom of speech, and they can do so without being prosecuted and being incarcerated.
However, imagine a time and place where political satire would mean certain prosecution and even death.
The Bad Times Are Over, We Now Have A Thousand Year Reich To Get Through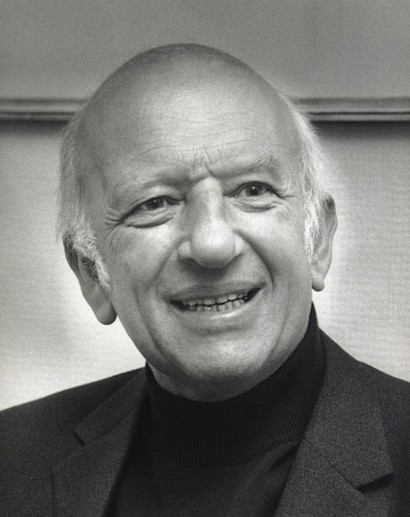 Werner Finck (2 May 1902 – 31 July 1978) was a particularly bold German Kabarett comedian, actor and author. Not politically motivated by his own admission but just a "convinced individualist", he became one of Germany's leading cabaret artists under the conditions of the Nazi suppression after 1933.
He founded the cabaret Die Katakombe with some friends in 1929. Finck acted as conferencier, and the cabaret became successful due to his critical and subtly impudent remarks against the Nazis, proving to be an early thorn in their side. Finck had an ability to be seemingly lost for words when saying something and the audience, playing along, finished his sentences. He often defied authority by daring Gestapo informers in the audience to write down every word he said. According to an anecdote, Finck once confronted an officer asking with professed innocence, "Am I talking too fast? Can you follow me or shall I follow you?"
The way Finck presented his jokes made it very difficult for authorities to nail him down. He continued to walk the knife's edge until it led to a concentration camp, where he was allowed to do… a cabaret act! Its theme? "Have no fear, we're already here." Somehow he survived the war and persecution.
During an investigation he was asked: "Herr Finck, your situation could not be a simpler one. If you wish to leave this cell alive, you will tell us every single anti-Nazi joke you know."
"Well, that could take a while," he responded. "One of the first ones I did is that I'd bring giant, blown-up photos of Hitler, Goering, Goebbels and others on stage and I'd say, 'Now, should I hang them, or line them up against the wall?'"
"Another one was simple: I'd send someone out on stage with a sock in their mouth, wait a few minutes, and then the announcer would walk out and say, 'Now that the political part of our program is over, we'll move onto other entertainment.'"
His exploits had made him a legend in his lifetime, to such an extent that when he introduced himself to British and American journalists after the war, he was met with disbelief as they believed that the "Werner Finck" who joked against the Nazis was a fairy-tale figure.
Laughing With Hitler