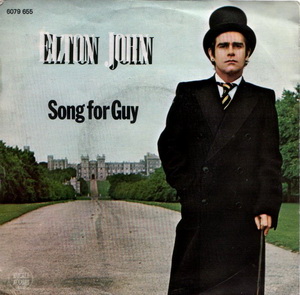 This song has been a live staple in Europe, where it is well known. In 1992, Elton played it together with Your Song to close some concerts. It was also one of his most successful singles in the UK, peaking at #4 in January 1979, and remaining on the chart for ten weeks. It wasn't released in the U.S. until March 1979 where it barely made the charts, peaking at #110. It was a modest success, though, on the American adult contemporary charts, where it peaked at #37 in the spring of 1979.
Elton said this in the sleeve notes of the 7-inch single:
"… As I was writing this song one Sunday, I imagined myself floating into space and looking down at my own body. I was imagining myself dying. Morbidly obsessed with these thoughts, I wrote this song about death. The next day I was told that Guy (Burchett), our 17 year-old messenger boy, had been tragically killed on his motorcycle the day before. Guy died on the day I wrote this song."
The song opens with an octaved solo piano, which is then accompanied by a looped Roland drum machine, with occasional shaker and wind chimes alternating; other keyboards are often layered in shortly after, with a bass guitar mainly accompanying this. It is instrumental until the end, in which the line "Life isn't everything" is repeated over the primary melody.
It stands as one of the few songs written by John alone.