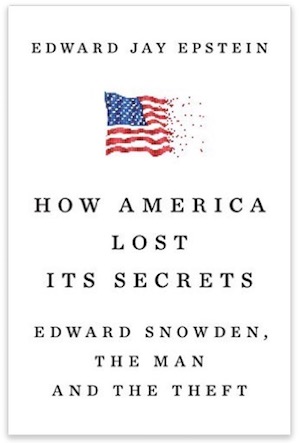 After details of American government surveillance were published in 2013, Edward Snowden, formerly a subcontracted IT analyst for the NSA, became the center of an international controversy: Was he a hero, traitor, whistle-blower, spy? Was his theft legitimized by the nature of the information he exposed? When is it necessary for governmental transparency to give way to subterfuge?
Edward Jay Epstein brings a lifetime of journalistic and investigative acumen to bear on these and other questions, delving into both how our secrets were taken and the man who took them. He makes clear that by outsourcing parts of our security apparatus, the government has made classified information far more vulnerable; how Snowden sought employment precisely where he could most easily gain access to the most sensitive classified material; and how, though he claims to have acted to serve his country, Snowden is treated as a prized intelligence asset in Moscow, his new home.
---
Is Edward Snowden a Spy? A New Book Calls Him One.
The New York Times Book Review – January 9, 2017 (Excerpt)
People who reveal secrets are either heroes or betrayers, depending on what the secrets are and on the inclinations of the audience for them. In the case of Edward Snowden, who took and then released a great deal of internal data from the National Security Agency in 2013, his admirers have campaigned for a last-minute pardon by President Obama, but Donald Trump has mused that execution might be more appropriate. Journalism based on Snowden's revelations won the Pulitzer Prize for public service in 2014, and the Oscar for best documentary in 2015; on the other hand, many American government officials think Snowden, who lives in Russia, should be brought home and prosecuted for revealing classified information.
In 2014, Edward Jay Epstein, the veteran writer on espionage, published a provocative article in The Wall Street Journal proposing another way of looking at Snowden: as a spy. Epstein wrote that an unnamed "former member of President Obama's cabinet" had told him "that there are only three possible explanations for the Snowden heist: 1) It was a Russian espionage operation; 2) It was a Chinese espionage operation; 3) It was a joint Sino-Russian operation." Read more…