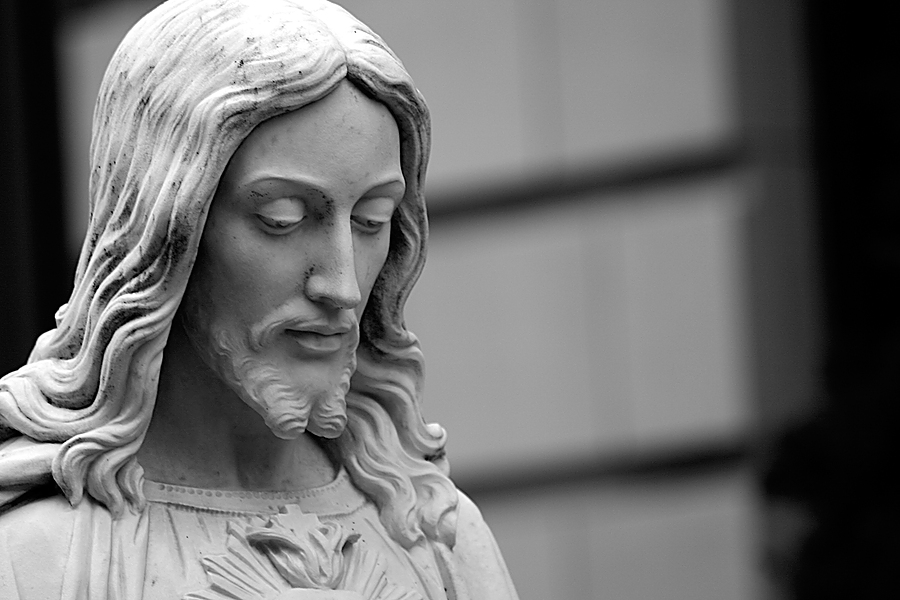 Kylie Conway continues her series of interviews with the rich and famous. Today she took the opportunity to talk with yet another celebrity, Mr. Jesus Christ. Stay tuned for more as we are currently negotiating with Che Guevara's and Charlie Sheen's agents. Here is the script of the Jesus Christ interview:
---
Kylie Conway – Interview with Jesus Christ (Script)
KC: "Hello, Mr. Christ. Actually, I am not quite sure how to address you…"
JC: "I am the Lord…"
KC (giggling): "No, no, I can't do that. I only call my husband by that name."
JC (irritated): "I am Jesus, whom you are inquiring."
KC: "Okay. Well, Jesus, the reason I am interviewing you today is that you are the author of this vastly successful book titled The Holy Bible."
JC: "Many of God's children have contributed…"
KC: "Oh, you had ghost writers, too? You see, I just published my memoirs, which is pretty exciting, considering that I never have read a book in my life. Yes, I understand. I had some help, too. (Laughter) Can you tell me why your book is so appealing to such a vast readership?"
JC: "Everyone who drinks this water will be thirsty again, but those who drink the water I give them will never thirst. Indeed, the water I give them will become in them a spring of water welling up to eternal life."
KC (swooning): "Ooh! And it helps building your reputation. Right?"
JC: "If I honor myself, my honor is nothing. It is my father who honors me."
KC (slightly confused): "Oh, really?"
JC: "I told you, and you do not believe. The works that I do in my father's name, they bear witness of me."
KC: "Well, I take your word for it. But, after all, you made a lot of money through the book sales?"
JC: "What shall it profit a man if he gains the whole world but loses his soul?"
KC: "Oh, I don't know about you, but I need the daily visit to my coiffeur in London. (Fiddling with JC's hair) I can give you his phone number, if you want. (Sighing) So, are you saying it was wrong that I made profits from my book sales?"
JC: "No one lights a lamp and puts it in a place where it will be hidden, or under a bowl. Instead he puts it on its stand, so that those who come in may see the light."
KC (smiling): "You got that right! Now, what's up for you in the near future? Any photo ops? Or movies? Another book?"
JC: "I will work to help build and to grow our vision for evangelism–to help every congregation who wants the help reach and baptize at least ten percent more people than they're currently baptizing. That's a doable goal."
KC: "Good for you! I hope next time I will have more questions about your book. I just saw the movie, you know, the Mel Brooks version – very funny! But I didn't have the time to see all the sequels, and there are so many of them."
JC: "It is easier for a camel to pass through the eye of a needle…"
KC: "Oh, tell me about it! (Pause) Okay… I thank you for this … uhm … interesting interview. I am sure our readers will enjoy it, and I hope to see you again soon."
JC: "Yes, I am with you always, until the very end of time."
KC: "No, that's not necessary. Don't make me get another restraining order! (Pause) You can leave now."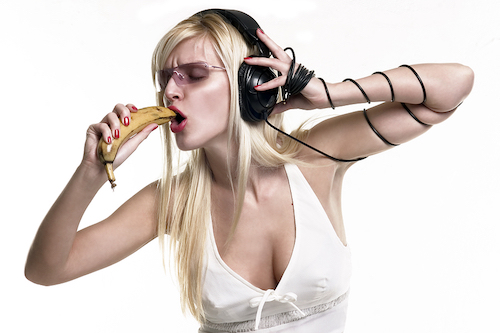 Kylie Conway shares her interviews with famous people from all over the world, including Jesus Christ, Che Guevara, Charlie Sheen, and more. As we all know, Kylie's accomplishments include a long career as a "secret" model plus multiple recordings in the music industry. Kylie has just recently published her memoir, which is pretty good for someone who has never read a book in her life. We are looking forward to her next interview.