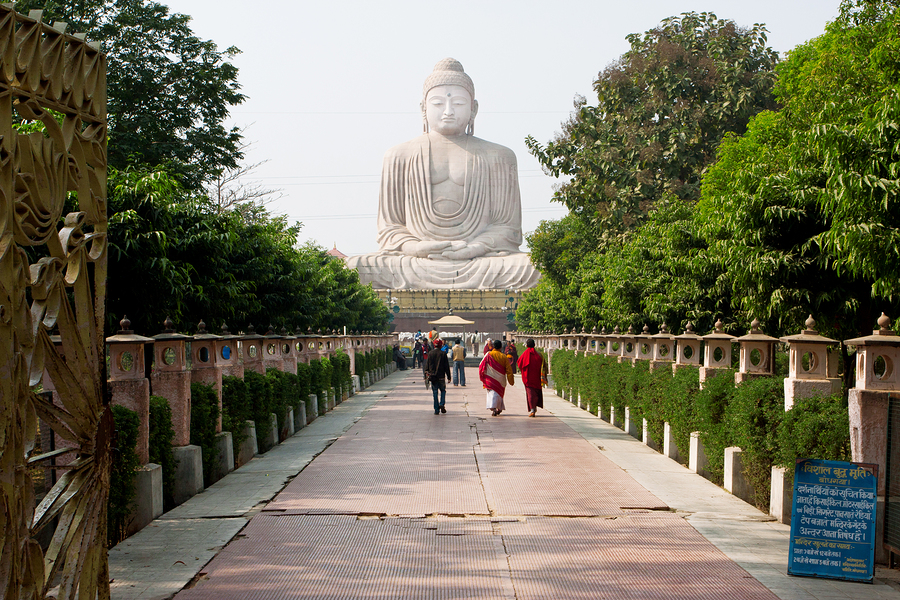 Hundreds of Tibetans defy China, gather at birthplace of Buddhism in India
The New York Times Sinosphere – January 13, 2017 (Excerpt)
The young Tibetan monk was taking his elderly aunt and uncle on the trip of a lifetime — a tour of holy Buddhist sites in India and a chance to meet the Dalai Lama. But halfway through, word came from China: The family was to return right away.
Chinese police had descended on the monk's home five times in December, fingerprinting his parents and forcing them to sign documents guaranteeing his return.
But the monk and his family were determined to see the Dalai Lama speak at Bodh Gaya, the Indian city that many consider the birthplace of Buddhism. So they defied Chinese authorities and continued their journey, risking imprisonment, harsh questioning or loss of identity cards on their return home.
"I'm very worried," the monk said on a chilly evening, sitting in a tent not far from a teaching ground where thousands have gathered daily since Jan. 3 to pray, meditate and hear their religious leader. "If we are put in prison, they will interrogate us: 'Why did you go to India?' This can be very dangerous." Read more…