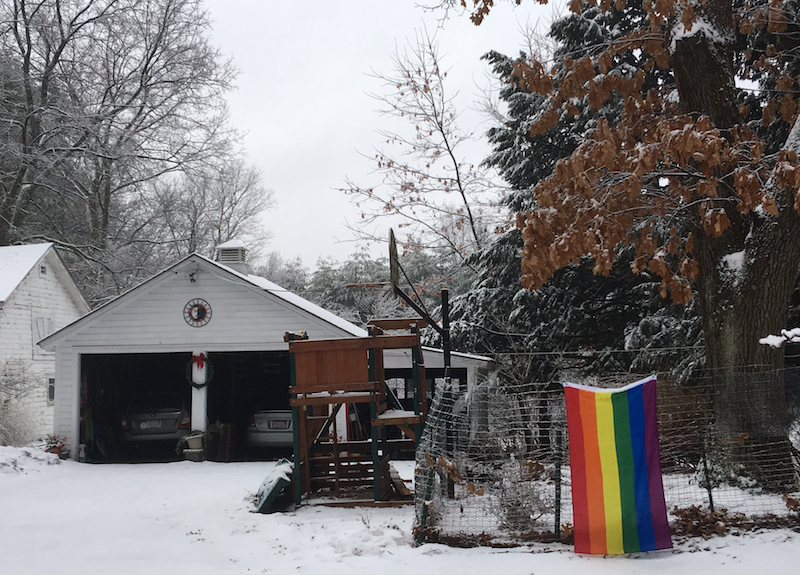 The day that we dreaded for too long is coming tomorrow: Inauguration Day 2017. I won't engage into a rant about the current President-Elect; others do that much more adequately than I. And I won't repeat the words my nine-year-old son uttered just last night after swim practice. His words, if published here or on Facebook, might have engaged the Secret Service. After all, he is still a child but he senses not only the anger but also the fear.
I took the above photo of our driveway just yesterday, posted it on Facebook with the remark "We're having a colorful winter," and received a "Like" from the vast majority of my Facebook friends. My usually non-confrontational wife couldn't help to add: "It will be flying for the next four years."
And that's how it will be. Considering the ever-changing weather conditions in New England, we might have to replace the flag several times during the next four years, but that is how it will be.