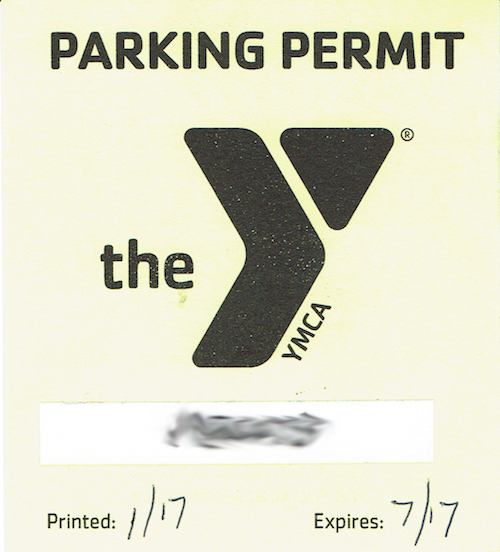 For those not familiar with the current situation in Greenfield, Massachusetts, the City of Greenfield has eliminated access to more than 90% of public parking spaces in the downtown area and converted them to "Permit Only" parking. Each permit goes for a mere $200 up to $400 per year, however, only Mondays through Fridays, 8 a.m. to 5 p.m. That means everybody pays on Saturdays, may it per parking meter or parking tickets. There is free parking on two downtown parking lots on Saturday, but they may not be the one covered by the individual permits. And the yellow-jackets (a.k.a. parking attendants) are everywhere and they will get you. All in all, the City of Greenfield has created a new source of income and they won't give it up.
Needless to say, but businesses with offices or retail space in Greenfield are concerned that the town has limited their ability to create income by hindering customers, clients, and, after all, employees to visit the town. It didn't help that the town's attempt to communicate the changes can (without prejudice) be called largely unsuccessful (See also the local newspaper's post Many unaware of fewer downtown Greenfield parking spaces due to courthouse reopening). Everybody with a sense for business will shake their head in disbelief amid such a bunt interference with local businesses.
But it gets worse…
In view of the expected parking problems in town, the local YMCA has issued new parking permits for their members, and, at first glance, their action appears legitimate. If the town limits access to downtown parking, it would be an obvious choice for YMCA members to park their car on either one of the two large parking lots provided by the YMCA. Consequently, the YMCA's parking permits are now limited to 2.5 hours for YMCA members while using the YMCA and for no other reasons, otherwise violators will be noted and cars will be towed at owner's expense.
To add insult to insult, the parking permits are limited to a six month lifetime, after which the YMCA member has to apply for a new permit. All these limitations also include the necessity of a dedicated parking attendant. Well, so much for the YMCA's mission for social responsibility.
But it gets worse…
It is the YMCA's policy that full and part-time employees (and that includes, for instance, part-time wellness instructors who work only a few hours per week) are not allowed to park on the YMCA parking lot, not even on the upper parking lot (the one that is hardly ever full). Consequently, YMCA employees and associates need to contribute to the problem by parking downtown, and that requires owning a parking permit or a visit to the parking meter several times a day, not mentioning the inevitable parking tickets. Well, so much for the YMCA's employee appreciation and their mission for social responsibility (Note: I contacted the YMCA's Executive Director Bob Sunderland per e-mail, but so far he has not responded to my inquiry regarding their parking regulations.).
But it gets worse…
The list of the YMCA's Board of Directors includes Greenfield City Councilor Penny Ricketts, who voted for the current parking regulation. Now, there are a myriad of thoughts that come to mind, but I will share only one. Penny Rickets was the victim of unproven accusations by a former employer, due to speaking out and, after all, the fact that she is an African-American (and that's the way I see it), and she was let go. I had had hope that Penny, when she was elected to the City Council, would act as a counterweight to long-time town officials, especially in view of her past experiences in town and the passion she demonstrated.
In my very personal view, it is regrettable, that she has lost touch with Greenfield residents' needs by supporting regulations that will hurt Greenfield in the long run, and she did so through the Greenfield City Council and as a member of the YMCA's Board of Directors.
In all these years living in Greenfield, Massachusetts, I have learned that the common Greenfielder is kind and friendly, and I believe that we can do better than what's happening right now.
Last, but not least, if you would like to contact me, may it be to correct me in case I made erroneous accusations or simply to add your view, please feel free to leave a note through this website.